University of Oklahoma & OU Campus Corner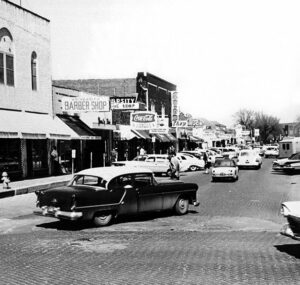 In the early 1900s, Campus Corner developed to serve the needs of the students and faculty of the University of Oklahoma. Within the next 20 years, the Corner was thriving and had emerged as the center of all activities for the University community. Restaurants, clothing stores, laundry facilities, pharmacies, and beauty salons were just a few of the merchants located in the corner.
Virtually all student housing was located north of Boyd Street including the Masonic Dormitory (now Whitehand Hall), the YMCA (current home of Harold's), and all Greek housing.  At that time, students were not allowed to have cars and a need arose for services within walking distance. Campus Corner became the obvious choice.
At the corner of Asp & Boyd, bonfires raged before every Sooner's home game. At the pep rallies, the ruf/neks, wearing solid red sweaters, and the Jazz Hounds, in their red and white striped cardigans, would lead cheers until fire trucks arrived with their sirens blaring to extinguish the fire.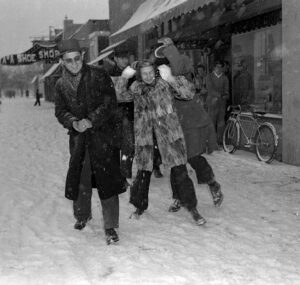 In the '60s or '70s Sed Kennedy opened "The Across the Street" better known around town as "the street." It had two stories at the time and was a popular burger and beer joint. Hal Smith, a successful restaurant entrepreneur, began his lucrative career at  "the Street."
By the 1950s, Campus Corner and downtown Norman were both booming. OU's enrollment was swelling, George Cross, then President of OU was embarking on an extensive campus building project, and Berry Road was considered west Norman.
Schools:
Norman, Irving, Lincoln
Properties for Sale in the OU area